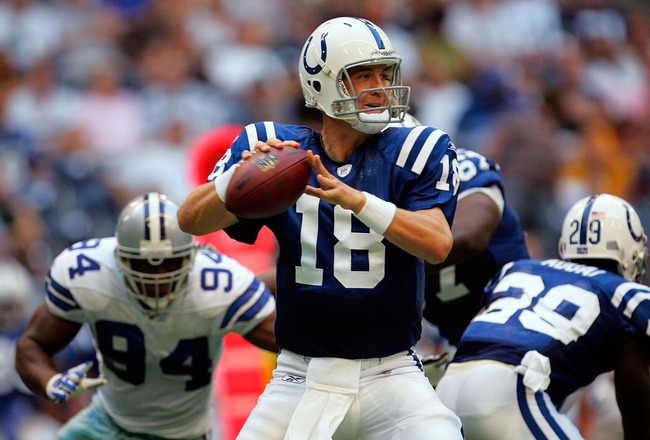 Fresh into the NFL offseason we've already begun to hear rumblings of the Miami Dolphins' potential moves. Sweeping changes have already taken over the organization with a completely new coaching staff grabbing the reigns. Now the focus shifts to the team's roster and depth chart.
Most notably, the Dolphins are making quarterback their top priority this offseason with
Peyton Manning
,
Robert Griffin III
, and
Matt Flynn
dominating the candidate field. Assuming that Manning and the Indianapolis Colts part ways, Miami will make a strong push for the future Hall of Famer. However, analysts believe Manning would prefer playing in a dome if he does leave Indy. If that's true, Miami's tropical weather will actually work against them for once. This is all speculation of course and it ultimately goes down to
Manning's decision
and his ability to play at a high level.
As for RG3 and the NFL draft, that's another uphill battle for the Fins, who'll likely need to cough up quite a bit to move up in the first round. We're talking multiple picks and/or players. The Dolphins brass will need to evaluate Griffin to the utmost extent and unanimously feel that he's T
he One
before pulling the trigger. Lastly, we have the enticing, yet unproven, Matt Flynn waiting to be snatched out of Green Bay's grasp. The Philbin-Packers connection could make this a very likely possibility but it will be contingent of his asking price and whether Miami can secure any of the previously mentioned options. Flynn's basically a third option here.
Moving on to other positions in need of addressing, Miami will be looking to fill the vacuum that is the right tackle position.
Marc Colombo
didn't cut it last season and it's doubtful that he'll return in 2012. That leaves the door open to possibly using an early round draft pick on a RT. The infamous
Mel Kiper Jr. suggests
that Miami take
Reilly Reiff -
an offensive tackle of out Iowa - in the first round. Fans might not be too fond of such a pick but it might serve Miami best in the long run (especially if they can't draft a franchise-caliber QB in the first round).
On the defensive end, the Fins will need to deal with nose tackle
Paul Soliai
and his expiring contract. The prevailing opinion is that Soliai will be asking for a long-term contract worth big bucks. This coming after he was franchise tagged last season, which earned him roughly $15 million. If Miami were to franchise tag him again, that amount would be even steeper. That's why many believe the two sides will be parting ways this offseason, leaving the NT position vacant. Here's an
unofficial list of free agent defensive linemen
.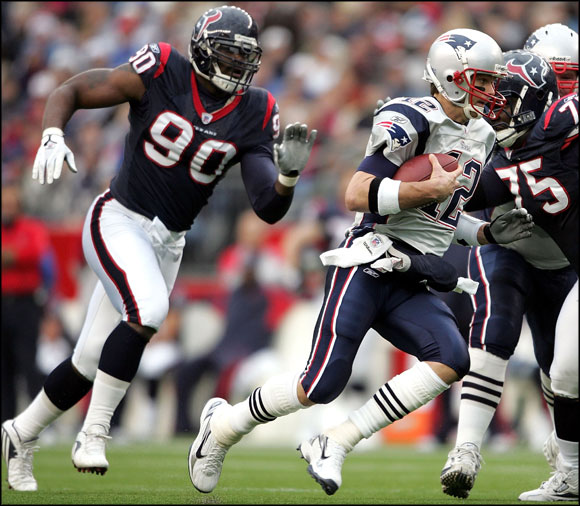 Another intriguing story comes out of Houston and their cash-strapped salary cap situation. Many believe that the Texans will be unable to re-sign defensive end
Mario Williams
. If so, plenty of teams will be knocking on the door of the Williams' residence, Miami being one of them. The cost of adding Williams would undoubtedly be hefty but understandable, given he's an elite talent in the NFL. To put this in perspective, Miami's chances are probably in the long shot status. But the Fins have been able to pull off surprising acquisitions in recent years, with Brandon Marshall and Reggie Bush as living proof. Just keep a watchful eye on this situation.
Expect these stories to escalate in the coming weeks and months. As always, there's never a dull moment when you're a Dol-Fan.