April 10, 2010
Florida Marlins
The Florida Marlins opened up at home for the first time of the season last night, but came up short in front of the 40,000 plus attendance, losing 7-3 versus the Los Angeles Dodgers.
Chris Volstad gave up two earned runs in 6.1 innings pitched and was tagged with his first loss of the season.
The Marlins bullpen was less than impressive once again as Jose Veras and Renyel Pinto allowed a combined three hits and three earned runs in the eighth and ninth innings.
Wes Helms came up big in the ninth inning as the Marlins attempted to rally back when he cracked a 2-RBI double with the bases loaded. Unfortunately, Dodgers RP Jonathan Broxton went on to strike out the final two Marlins batters to end the rally and the game.
Miami Heat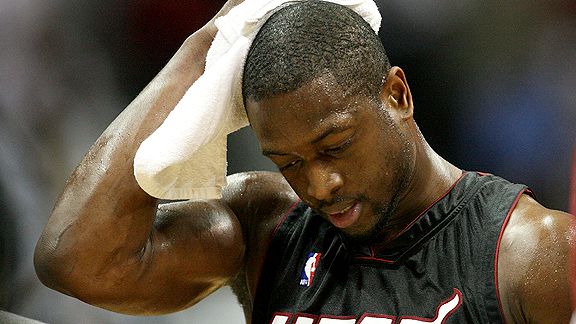 The Miami Heat were unable to push their win streak to 10 with the Detroit Pistons coming into town, losing 106-99 at home.
Ben Gordon was one point shy of a 40-point night and lit up the Heat, followed by Tayshaun Prince's 28 points.
Four Heat players recorded double-digit points, led by Dwyane Wade's 19.
Miami now falls to sixth place in the East, trailing the Milwaukee Bucks by one game. The Bucks are forced to play the Boston Celtics twice in their final three games, while the Heat play the New York Knicks, Philadelphia 76ers and New Jersey Nets to close out their season.