April 1, 2010
Miami Heat
By the score of 98-81, the Miami Heat defeated the Detroit Pistons on Wednesday night to secure their sixth straight victory.
Michael Beasley was Miami's leading scorer, posting 28 points, 9 rebounds, and shooting 50% from the field.
Dwyane Wade took a back seat as Miami cruised to victory, only playing 27 minutes and contributing 10 points to the total score.
The Heat shot 57% from behind the arc and dropped 12 three-pointers in the process, led by Quentin Richardson and Dorell Wright (four each).
Miami's next game is Friday night at the Indiana Pacers. Tipoff is at 7:00 pm and coverage can be found on Sun Sports.
Miami Dolphins
The Miami Dolphins released the preseason schedule yesterday afternoon, opening up against the Tampa Bay Buccaneers in Sun Life Stadium.
The remaining schedule includes an away game versus the Jascksonville Jaguars, home game against the Atlanta Falcons and away game against the Dallas Cowboys.
Kickoff to the Dolphins preseason is set to take place between August 12 through 16, game time is to be announced at a later date.
Florida Marlins
The Florida Marlins announced their 5-man pitching rotation yesterday as follows: Josh Johnson, Ricky Nolasco, Anibal Sanchez, Chris Volstad, and Nate Robertson.
Newly acquired Nate Robertson comes from the Detroit Tigers after a 2 wins, 3 losses season where he recorded a 5.44 ERA.
Cody Ross may not be on the Marlins active roster to open up the season after a calf injury that may land him on the disabled list.
Mike Lamb and Brian Barden made the final cuts to round out the Marlins complete roster after surviving Spring Training.
Local News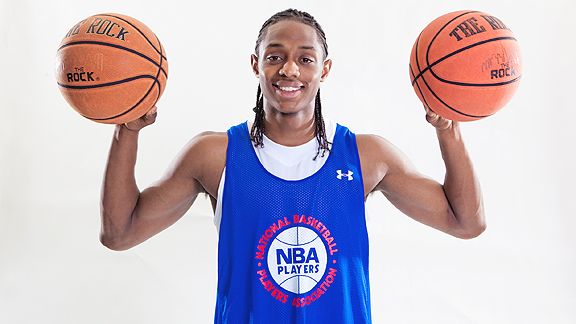 While Knight posted an uncharacteristic nine points, he still was able to showcase his versatile skills among the best high school basketball stars in the country.
Knight is expected to announce his college plans in the next few weeks with Kansas, Kentucky, Florida, Connecticut or Syracuse as the likely suitor.