April 19, 2010
Sometimes the rules are not fair. Many Boston Celtics fans will argue that the suspension of Kevin Garnett for game two of the first round series is unfair, and they are not alone in that plea. But the NBA has made their decision and moved forward with their enforcement of it. With that said, game two must go on. And the Miami Heat will have a greater opportunity of stealing a game at Boston come Tuesday night.
A fierce competitor like Dwyane Wade enjoys competing against the greatest challenge available. Nevertheless, when a unique advantage poses itself in front of a playoff-hungry team, they must capitalize on that opportunity, no matter the fairness of the situation.
KG is the spiritual and physical embodiment of Boston's defense and his absence will surely test the Celtics' resilience.With that said, the Celtics will still be worthy adversaries for the Heat with the support of a home crowd behind them in game two.
It will be up to Miami's veteran leadership to capitalize on this moment. Boston's intensity will still be present, but its persistence will be lacking without number five huffing and puffing in demonstrative manners to pump up the team and crowd. The Heat will need to apply pressure early and maintain their intensity throughout the game in order to emerge victorious.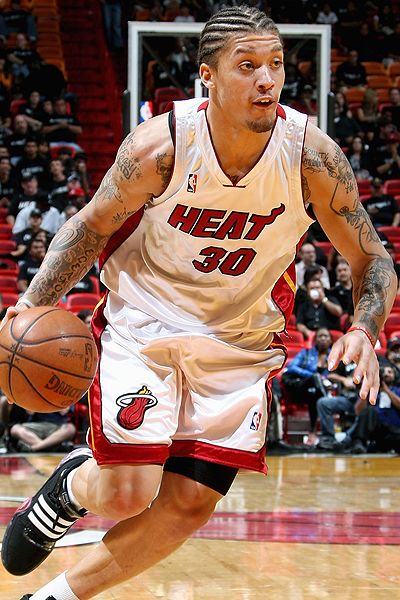 Last game, the Heat made an early push in the first half before going stale in the second half. That cannot happen come Tuesday. The defense played fairly well throughout, but the offensive production dropped off as the game progressed. Players like Michael Beasley (6 points) and Jermaine O'Neal (8 points) will need to establish their presence in the paint through a combination of mid-range jumpers and at-the-rim finishes.
Wade will be Wade, and the C's will likely double team him at certain points in the game. But the improved collective effort from role players (e.g., Dorell Wright, Carlos Arroyo, etc.) that Miami enjoyed in their final regular season stretch must show up again.
It is expected that Paul Pierce and Ray Allen will take up increased roles on offense without KG in the lineup. That's a given. However, the Heat must prevent other role players from disrupting their defensive efforts like Tony Allen did Saturday night, scoring 14 points in the process.
In essence, the key to game two lies on Miami's ability to apply and sustain offensive proficiency while limiting Boston's surges throughout the game. This is no time to underestimate the Celtics' roster as unsuspecting players will rise to the occasion on any given night, especially in the playoffs. This
is
the time for Miami to send a message that they can bounce back quickly and exploit any sign of weakness in their opponent.