April 5, 2010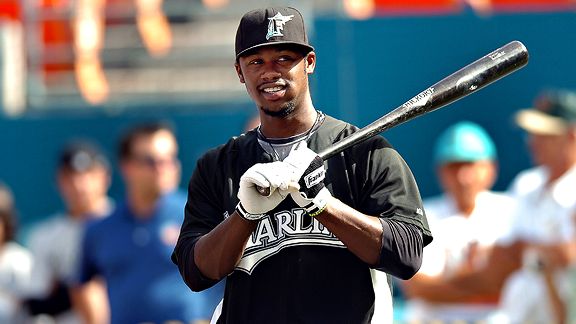 Along with the season's first game comes the first stats of the season. Here is a list of the first offensive stats for the 2010 Florida Marlins:
Out - Chris Coghlan
Strike Out - Cameron Maybin
Hit - Gaby Sanchez
Stolen Base - Hanley Ramirez
RBI - Jorge Cantu
Run - Chris Coghlan
Walk - Jorge Cantu
The opener my have resulted in a 7-1 loss, but there's always time to bounce back and recover from the first game jitters and mishaps. The Marlins are off tomorrow, but will return to the field on Wednesday. Ricky Nolasco is set to take the mound for the Fish.