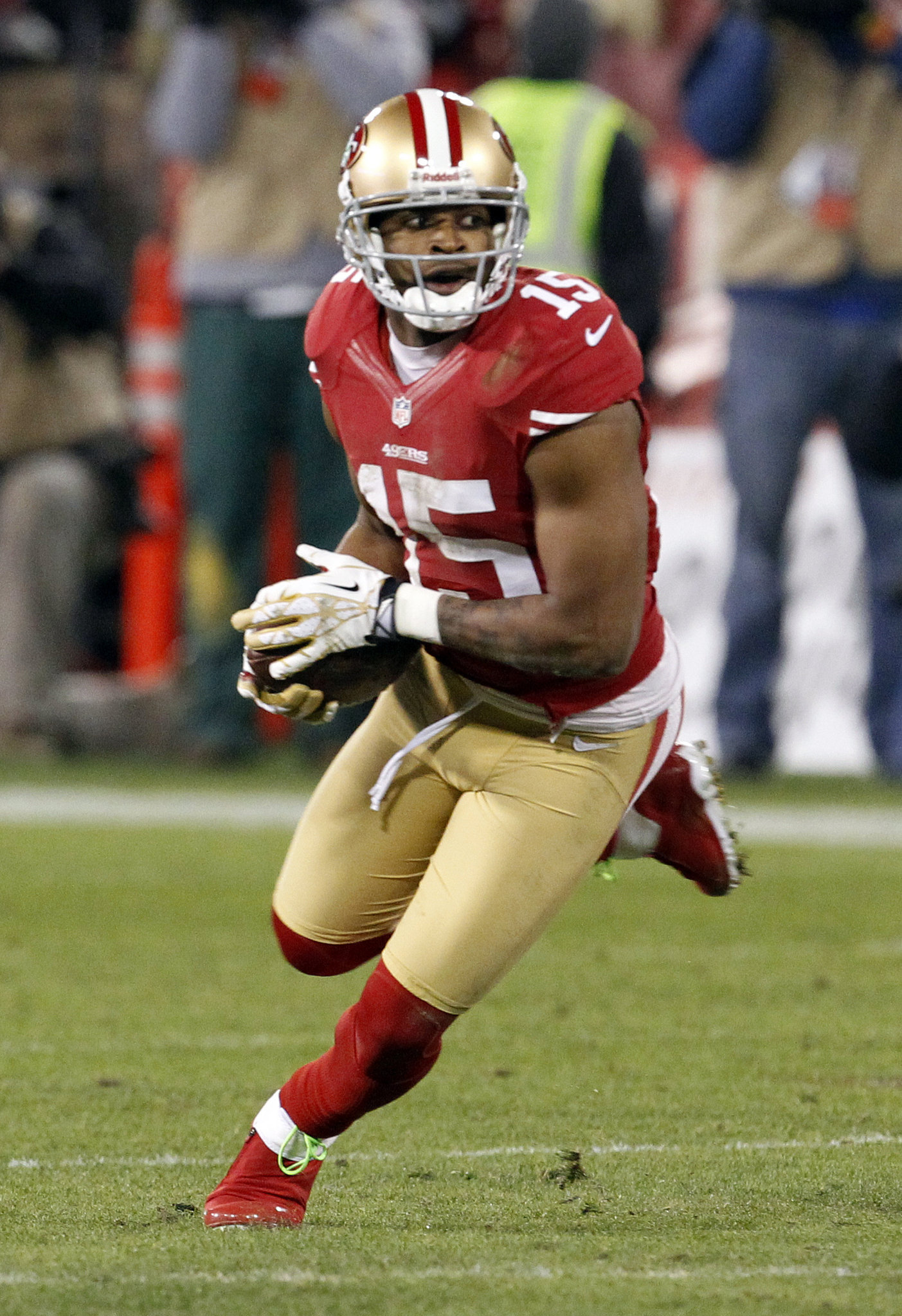 ESPN reports that San Francisco's first round pick, Wide Receiver Michael Crabtree, has boarded a plane from Tampa Bay to San Francisco to re-start contract negotiations with the team. The Niners last offer was worth $20 million over 5 years with $16 million guaranteed. The two sides have until November 17th to come to terms if Michael want to play in the NFL this year.
Crabtree never publicly said that his wishes were to re-enter the draft in April of 2010. The statement was made by his cousin and advisor, David Wells.
Here's some advice Michael: stop wasting time listening to incompetents like your advisor. You're planning to re-enter the draft if you don 't get Top 5 caliber money? Chances are you're not going to get more money after spending a year out of football. Get back to reality.
You are recovering from a foot injury. Primarily the reason that you weren't drafted before Hayward-Bey.
Remember Wide Receiver Mike Williams out of USC? He was projected to be a first round draft pick, so he declared for the NFL draft thinking the Supreme Court was going to uphold a Federal ruling against the NFL's age limit policy. The Supreme Court overturned the ruling in favor of the National Football League. Williams ended up sitting out an entire year. Since he hired an agent, Williams was ineligible to play in the NCAA or practice with USC.
The Detriot Lions took a chance and drafted Mike Williams with the 10th pick of the first round in the 2005 draft. He never played an entire season and has been out of football since 1997 after playing for Detriot, Oakland and Tennessee.
Who knows what his fate would of been if he didn't sit out a year?
Do you want to take the same chance when you already have a viable opportunity?
Your chances of playing in an NFL game this year are slim, even if you come to an agreement with San Francisco, but at least you will be able to practice and get some reps. Take the offer that thousands would be more than glad to take.
The NFL does not need any more problematic wide receivers.