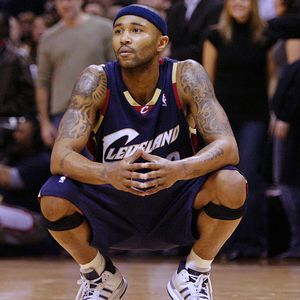 Throughout the regular season, Pat Riley and the Miami Heat saw what Mo Williams brought to the table in Cleveland. A solid second scoring option, a decent defender and an overall great pickup by the Cavaliers. Two series swept and the Cavs looking unstoppable, there were no questions about how well the team was doing.
Then came along a formidable Orlando Magic team. This is where Heat fans can say, "maybe it wasn't worth it."
Mo Williams has not scored over 20 points since the first game versus the Atlanta Hawks. In the meantime, LeBron James has averaged 42 points per game with barely any other teammate recording half that amount each game. It's tough to win a series when you're running a one man show.
Had Mo come to Miami, the Heat might be worse off than they are now. They probably wouldn't have traded for Chalmers in the draft and would still have exited the playoffs in the early rounds. All this assuming that Mo Williams would be struggling in the playoffs with Wade putting up numbers similar to King James.
So, now the Cavs face elimination and the Heat continue their rebuilding efforts and at the end of the day both teams could be in the same position - out of the playoffs and into the fishing season.
I'll take a salary-friendly promising point guard over a solid regular season point guard that can't live up to the role of second-hand man. Maybe I'm being too harsh and giving Mo a tough time since he technically is new to the playoffs (i.e. Milwaukee never took him to the post season), but he's been in the league long enough to build the poise, composure and leadership necessary to be a the sidekick they hired him to be.